Product Introduction
Instant connections to copper, steel, and aluminum tubes used in refrigeration and industrial applications.

Pressure assisted sealing, internal safety lock prevents accidental disconnection under pressure.

Stainless steel collets provide maximum grip with minimum distortion of the test piece.

Quick and easy seal replacement to minimize down time, maintenance and tool inventory.
Connects To:
Holes/Bores | Straight Tube | Swaged Tube | Expanded Tube | Flared Tube
Pressure Rating:
10 mtorr (micron) to 1000 psi (68.9 bar) for .31 to .875in (7.87 to 22.2mm) | 10 mtorr (micron) to 750 psi (51.7 bar) for .875 to 1.625in (22.2 to 41.3mm)
Actuation Method:
Lever Handle
Application Type:
Internal Bore | Tubes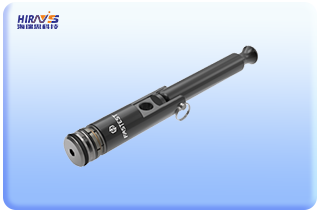 JNL Fast Connectors

Need help or have a question?
For more information about testing technologies, please contact us. Our expert will reply to you ASAP.